Sophie Campbell
Guide
Welcome to London!
Sophie is a Blue Badge Tourist Guide offering walks and tours across London. She also guides virtually for clients in the UK and abroad, via Zoom talks and live camera tours.
See GIFT VOUCHERS for birthdays, anniversaries or anytime presents.
UPDATE: Sophie is now fully booked until November 2023. Please check availability here and email if desperate: sometimes dates change!
COVID No government restrictions, masks optional on public transport.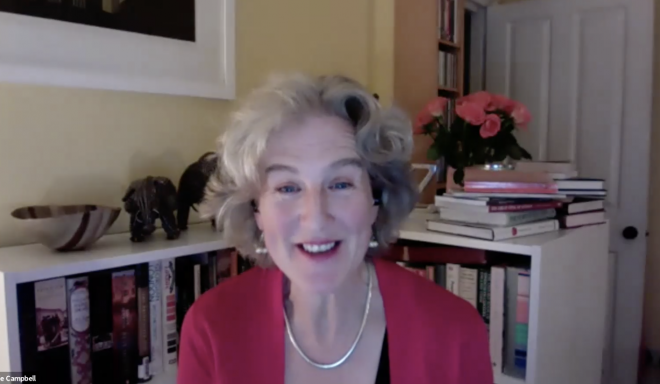 Tailor your experience
You may be desperate to leap onto a flight at the first opportunity or you may prefer to take it easy and tour from the comfort of home. Whichever, there's an option to suit you below.
What you thought
"I've worked with over a hundred guides in my career and Sophie Campbell is the best in the business."
Dana Conley, Conley & Silvers LLC
"LOVED my afternoon, now thawing out!"
Mary Gostelow, The Gostelow Report
"A massive thank you for all your help and brilliant guiding during our press trips last week. All the journalists really enjoyed the experience – as did I!"
Stephanie Siegle, Visit Britain
"Thank you for making our time in London so wonderful. I appreciated all you did, as well as your patience, thoughtfulness and good humour."
Lisa Turcott, National Gallery of Canada
"Thank you so much for escorting our journalists - they loved your insights on the neighbourhood and really didn't want you to leave so soon!"
Kristen Angus, Visit Britain - Australia
"We had a terrific time. Sophie, can't say enough good things, and we all feel the same way."
Anne G, USA
"We loved meeting you and really enjoyed all that you shared with us - and today was a record 17,600 steps - about 6.3 miles."
Wendy C, Los Angeles
"Thank you so much for your expert and engaging leadership ... I learned so much more than I would have done on my own."
Ann W, Ludlow
"The praise was glowing. You were described by one client as 'a fount of knowledge', another said that there could not have been a better lecturer."
Martin Randall Travel, London
"We really enjoyed being in London the entire time we were there, but our best time was with you. Thank you again!"
CherylAnne and family, USA
"Sophie Campbell is the best guide we have ever had the privilege of being led by... We couldn't wait to join her each morning. If she does other tours in London, we'll be joining them."
Dr & Mrs S, England
"The whole family really enjoyed your Royal Parks tour and were amazed by some of the streets we explored and parts of the parks we visited about which we knew little to nothing".  
Judith and Gordon R, West London
"Sophie tailored the tour to our interests (shopping!) and we had three and a half delightful hours not only sightseeing but learning about London. She gave us tips which made the rest of our week fabulous"'.
Eveline and Kylie B, Western Canada
"We have such fond and happy memories of the time we spent with you in London. You were a wonderful tour guide and we thank you for providing us with such a memorable experience!"
Mr and Mrs H and family, New York
"Great walk last Saturday: excellent facts, 'insider stories' and ventures into back streets which, when living in East London, I didn't think to bother with!"
Nadia Y, North London
"Sophie is passionate about London and its history… all day she kept the interest going and never did I feel it was just a job".
Liz P, Sydney, Australia
"Sophie was an excellent guide: wonderfully well informed and very personable. We had a fascinating morning exploring the evolving King's Cross area...nobody could tear themselves away!"
Kay and Will G, Chalk Farm, London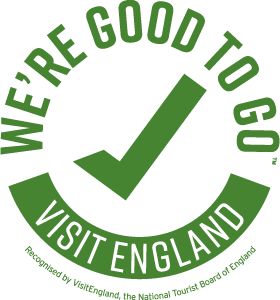 Rates & Availability
IN-PERSON TOURS:
HALF DAY: £280 or FULL DAY: £450
Groups of 10 and under. Half day up to four hours, full day up to eight hours. For larger groups or corporate rates, please ask for a quote.
VIRTUAL TOURS
Virtual Talks last 45 minutes + Q&A. Virtual Walks last 1 hour + Q&A.
TALKS: Up to 20 logins £220 / Over 20 logins please email
WALKS: Up to 20 logins £250 / Over 20 logins please email
BESPOKE TALKS/WALKS (written exclusively for you): £400.
Check availability, send an email or book a gift voucher.

Get in Touch
Contact Sophie or check availability via the links or see Guild of Registered Tourist Guides or Association of Professional Tourist Guides.
info@sophiecampbell.london