Sophie Campbell
Journalist
Sophie writes regularly for Telegraph Travel, with a focus on London and UK heritage, and contributes to many other publications such as Condé Nast Traveller, House & Garden and the Financial Times. 
With an Argentine father, a mother born in India and a childhood in Asia and Africa, travel was the obvious option, but she started as an advertising copywriter in London before moving to South East Asia.
She has been a print travel journalist since 1990, presented a series of BBC2's The Travel Show, does occasional guest slots on TV and loves taking journalism and printing walks along Fleet Street.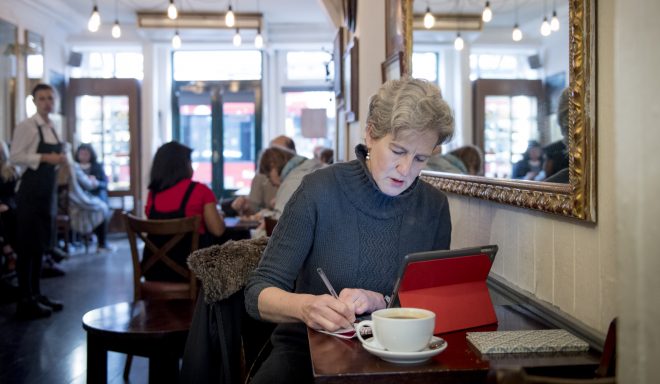 Quotes
"It's not often you see half an archbishop." Telegraph Travel
"Fish is everywhere. It glints through the history and swims through the art. It's the backbone off which everything hangs..." Condé Nast Traveller
"After years of insults from North London (hillier, richer), West London (greener, savvier) and East London (artier, hipper), South London is on a roll." Silk Road Magazine
"There was a clatter of acronyms – CPF, CDA, SDN, PAP – as our guide outlined life in a cradle-to-grave social system. Then we rounded a corner and arrived in space." Telegraph Travel
"As [the St Lawrence] freezes, pack ice forms and fit young Québécois start shaking out their neoprene wetsuits. What else would you do with a frozen river but race over it in canoes?" Financial Times
"There's a shiny red Lambretta coming out of the bedroom wall at the Hotel Pelirocco..." Telegraph Travel

Get in Touch
Contact Sophie or check availability via the links or see Guild of Registered Tourist Guides or Association of Professional Tourist Guides.
info@sophiecampbell.london