Sophie Campbell
Visiting London
Before you get here
Order a Visitor Oyster Card from Transport for London (Tfl.) Londoners use these plastic cards on buses, tubes, trains and trams. Visitors pay a £3 'activation fee' and add on Pay As You Go or Travel Cards. The machines now accept Contactless Payment Cards and non-British credit cards.
The London Pass provides entry to 60 London sites, Fast Track options and a Hop On Hop Off sightseeing bus tour useful when you arrive. It doesn't include everything – St Paul's Cathedral, for example – and most of our national art and science collections are free. There are 1, 2, 3 or 6 day passes. A one-day Adult Pass costs £59 and a Child Pass £39.
Foodies can subscribe to Square Meal, which publishes reviews and deals for restaurants across London. For reviews, see Harden's Guide and London Eater. Allergy sufferers: try the brilliantly-named Nut Mums and Gluten Free Foodies. The Londonist also lists allergy-friendly eateries.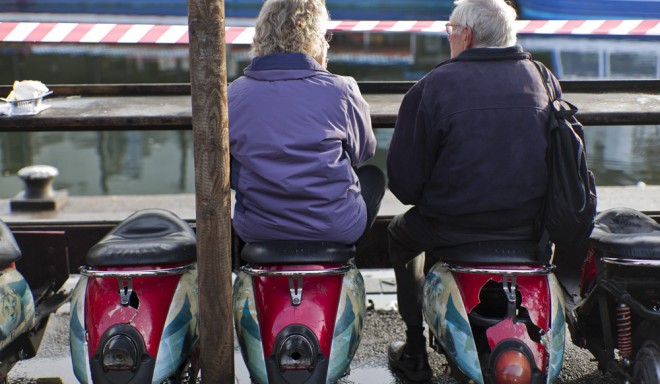 Top Ten Books
The Diary of Samuel Pepys (by Mr Pepys himself, 1666)
Women-loving, music-loving, shorthand-writing Restoration diarist.
A Journal of the Plague Year (by Daniel Defoe, 1722)
Presented as fact, actually fiction, and still a brilliant city portrait.
Vanity Fair (by William Makepeace Thackeray, 1847-8)
Ambitious Becky Sharp elbows her way through Regency London.
Bleak House (by Charles Dickens, 1853)
Fog is the metaphor in this chilling evocation of London and law.
Mrs Dalloway (by Virginia Woolf, 1925)
One day, one woman, one party…the perfect London novel.
Twenty Thousand Streets Under the Sun (by Patrick Hamilton, 1935)
All you need to know about damp wool, BO and pre-war heating.
Absolute Beginners (by Colin MacInnes, 1959)
Before Notting Hill was colonised by bankers, it was hot and angry.
Up the Junction (by Nell Dunn, 1963)
Life as a young woman single mum in not-swinging South London.
Hawksmoor (by Peter Ackroyd, 1985)
Fine evocation of 1700s and shorter than his Biography of London.
Downriver (by Iain Sinclair, 1991)
The Bard of Gloom and psychogeographer tackles the Thames.
Top Ten Films
Never a dull moment as London SW1 declares independence. (Dir: Henry Cornelius, 1949).
Love and death before the flat race called 'the Londoners' day out'. (Dir: Herbert Wilcox, 1952)
Ms Redgrave, some mysterious photos and London in full swing. (Dir: Michelangelo Antonioni, 1966)
The desolate docklands host the best London gangster movie ever. (Dir: John Mackenzie, 1980)
Zombies invade South London, and nobody really notices… (Dir: Edgar Wright, 2004)
Robert Downey Jr wears the cape, worth it for Tower Bridge alone. (Dir: Guy Ritchie, 2009)
Columnist Lynn Barber's life story made Carey Mulligan famous. (Dir: Lone Scherfig, 2009)
Harry Potter & the Half Blood Prince
The Death Eaters prove the Wobbly Bridge does wobble. (Dir: David Yates, 2009)
So what if Shakespeare didn't write the plays? Check out the Globe. (Dir: Roland Emmerich, 2012)
The Queen's dad battles his stammer in 1930s London. (Dir: Tom Hooper, 2010)
Top Ten Songs
A Nightingale Sang in Berkeley Square (Vera Lynn, 1940)
The Forces' Sweetheart sings about love, birds and the West End.
London Pride (Noel Coward, 1941)
Coward in understandably sentimental form during the Blitz.
Streets of London (Ralph McTell, 1969)
A sad, beautiful little song about London's dispossessed.
Down in the Tubestation at Midnight (The Jam, 1978)
A real Tube train and great lyrics beat London Calling any day.
Baker Street (Gerry Rafferty, 1978)
Legendary sax riff starts a tale of North London dislocation.
Up the Junction (Squeeze, 1979)
Wistful story of lost love – this time from the bloke's point of view.
Electric Avenue (Eddy Grant, 1982)
Brilliantly atmospheric track about post-riots Brixton.
Bus Driver's Prayer (Ian Dury and the Blockheads, 1989)
I defy you not to laugh as you learn the geography of London. (Rude)
Harrow Road (Ska mix) (Big Audio Dynamite, 1995)
Brilliant bouncy track by Mick Jones (ex-Clash) and his 1980s band.
Allen's chirpy, girlish voice makes the imagery more shocking. (Rude)
Warwick Avenue (Duffy, 2008)
Oh no, we've all been there: being dumped in Maida Vale.

Get in Touch
Talk to Sophie about tours, books or journalism using the contacts below, find her on social media or on the Guild of Registered Tourist Guides or Association of Professional Tourist Guides websites.
+44 (0)7743 566 323
info@sophiecampbell.london