Sophie Campbell
Author
NEW Nelson's Spyglass: 101 Curious Objects from British History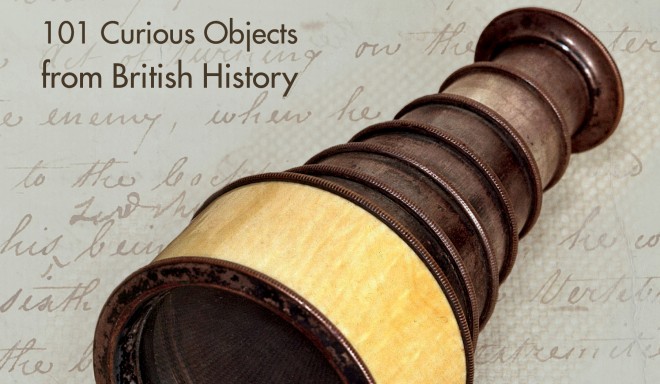 If you've never seen Queen Victoria's dancing slippers, the 'dark glass' of an Elizabethan necromancer or, indeed, the spyglass used by Admiral Lord Nelson as he fell on the deck of HMS Victory, this book is for you. Some of the most famous collections in the world have yielded up objects by turns quirky, macabre and fascinating, all of which have a story to tell, often far stranger than you might think, and invariably revealing about their period.
Nelson's Spyglass: 101 Curious Objects from British History is published by The History Press in October 2016
The Season: A Summer Whirl Through the English Social Season
This examination of the traditional events of the English 'season' – from flat racing at Royal Ascot to rowing at the Henley Royal Regatta – involved participation in various bizarre rituals related to tennis, flowers, opera and cricket in order to ponder why the English do what they do, and what they wear while they do it. 'Before you ask, yes, it was a tough call,' says Sophie, 'Show me one foreign correspondent reporting in a hat and heels.'
The Season – A Summer Whirl Through the English Social Season is published by Aurum Press (now part of Quarto) in hardback and paperback.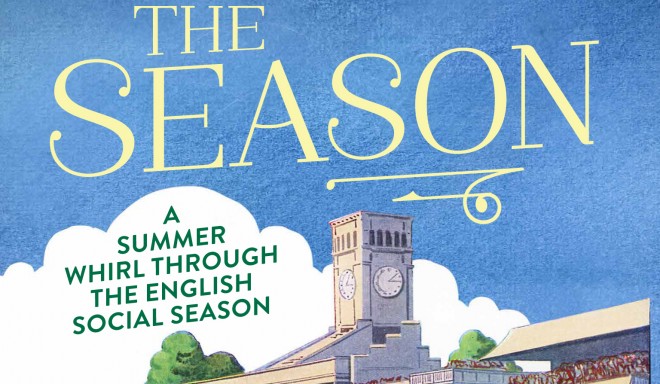 Reviews for 'The Season'
"Sophie Campbell is a joyful companion on this jaunt. An intelligent and affectionate portrait of the English at play."
The Field
"Sophie Campbell's book on the English upper classes at play is a delight: thoughtful, considered, endlessly interesting and wonderfully funny, a must-read for anyone interested in the habits, customs and traditions of this curious tribe."
Alexander Frater, author of 'Chasing the Monsoon' and 'The Balloon Men'.
"A fresh and sometimes very funny look at familiar events."
Country Life
'The Season' Extracts
Toppers and tails: the hat acts
'What size is your head?' said the woman. My brother held out his top hat. 'Wow!' she said, impressed. 'That's huge!' He looked smug. She didn't fall over backwards, but she did use the sort of admiring tone that would make any chap walk a bit taller, adding: 'Six thousand pounds.' 'WHAT?' we both said in unison, like those people on the Antiques Roadshow who have just discovered the umbrella stand is a T'ang vase. 'If it was in top condition,' she added hastily, before we could try and sell it to her. 'They don't make the silk plush any more. The factory that made it in France closed down about thirty years ago, so the real silk plush ones are almost like limited editions. And big ones are really hard to get hold of because men's heads were just a lot smaller back then.'
Are you in, or are you out?
'Enclosures, I soon discovered, are rarely permanent. They pop up like palely glamorous fungi in time for an event, usually in the form of pavilions, marquees or lawns. There is always some form of discreet barrier to keep everyone else out, but it is also essential that they can see in, in order to realise exactly what they are missing. In Victorian times, Ascot's Royal Enclosure was fenced in with hooped iron railings like a zoo, as if its exotic occupants might assemble at certain times to be thrown canapés by the general public.'
Tired and emotional: the run up to the Chelsea Flower Show
'Linda put out a hand and cupped a fat peony in one hand, hefting it gently. "Each one of these will be wrapped in wadding," she said, "It doesn't stop them dead but it does slow them down". They use furniture wadding and binder twine, because cotton wool sticks to the leaves, but the prima donna irises wouldn't even put up with that. They hated being stored, she explained. The only solution was to keep the dead blooms on the stem, to try and slow down the ones on the way. A team of five or six people armed with nail scissors would trim any marks off the leaves and tidy everything up. Every half-open bud would be wrapped in kitchen roll. Linda's partner would take a day off, as he always did, to help out on the day. The whole saga was reminiscent of top dog shows, with peonies instead of poodles.'
Talks & workshops
Sophie lectures on her books, on London and on other subjects. She runs occasional writing workshops, particularly on travel writing and usually in conjunction with a photographer. Please use the contact details on the homepage to get in touch for information.

Get in Touch
Talk to Sophie about tours, books or journalism using the contacts below, find her on social media or on the Guild of Registered Tourist Guides or Association of Professional Tourist Guides websites.
+44 (0)7743 566 323
info@sophiecampbell.london